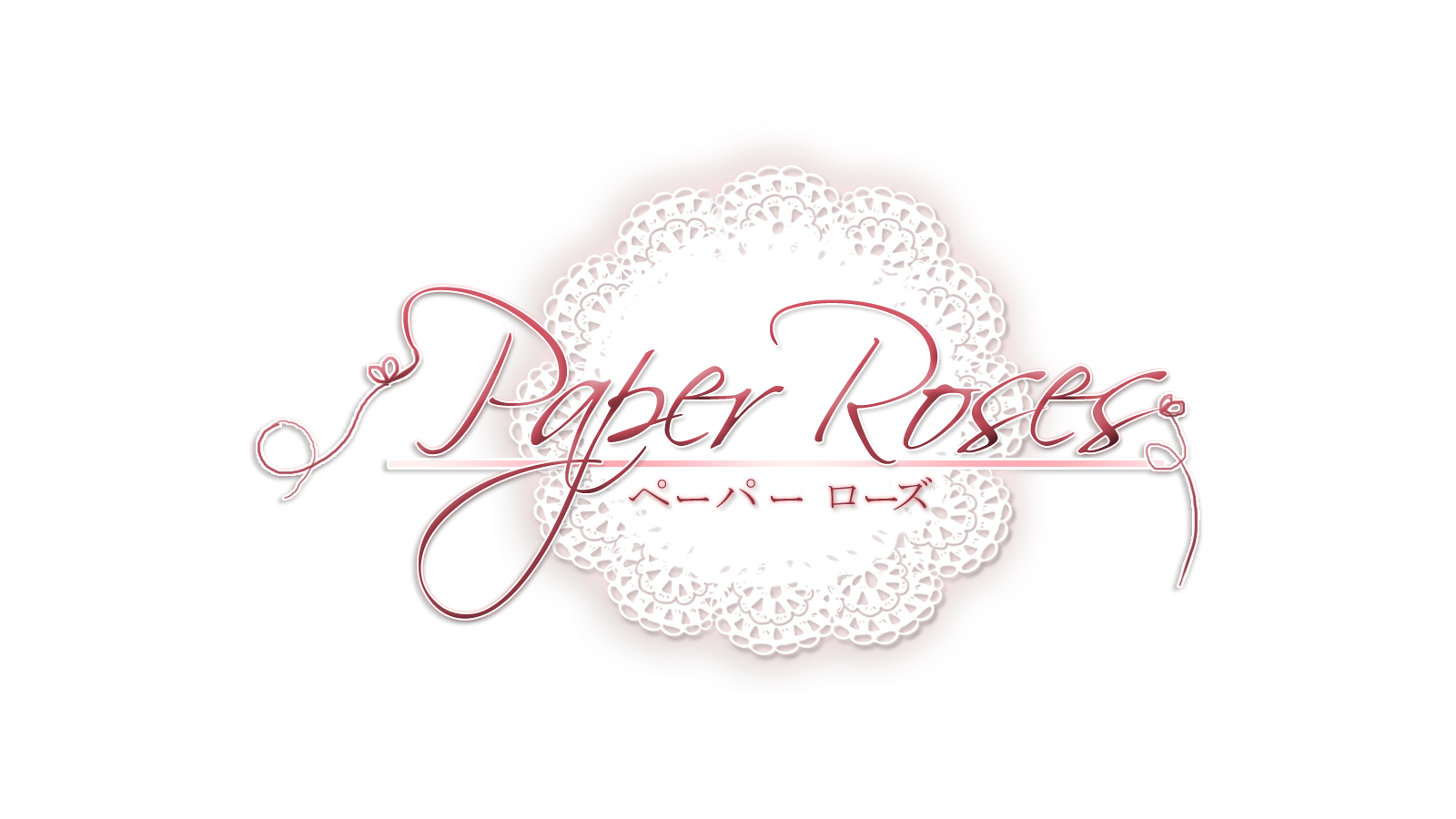 Paper Roses
Characters: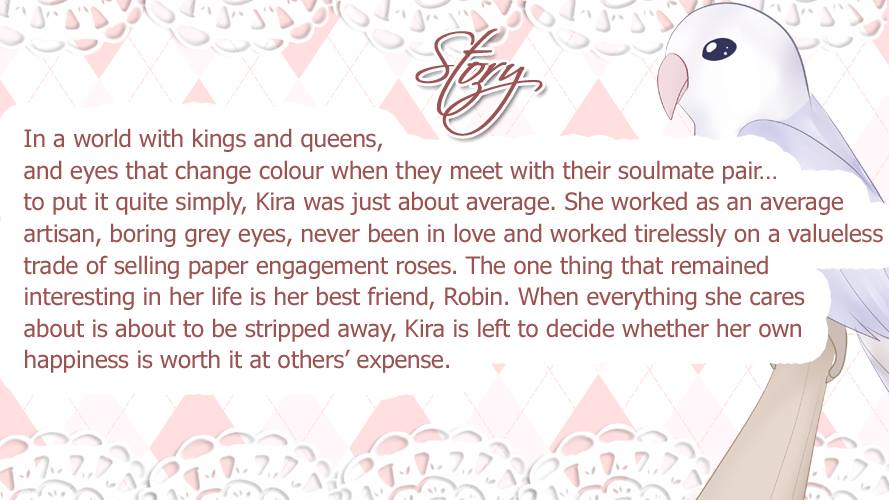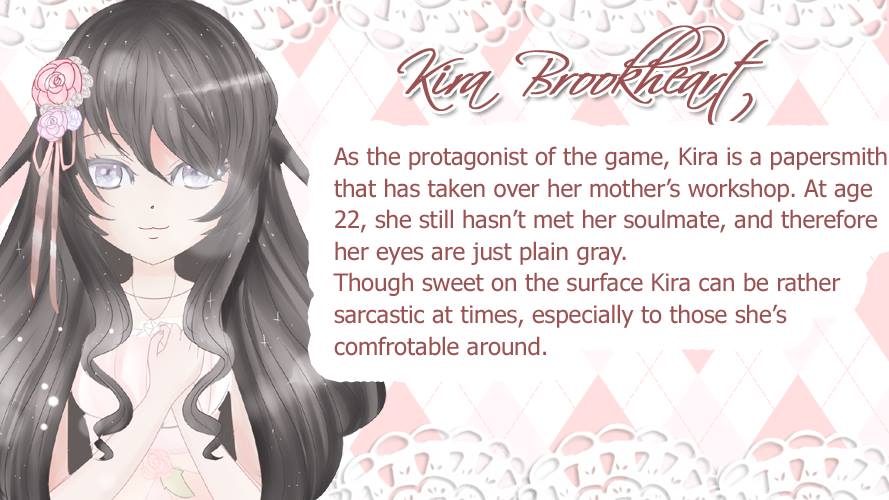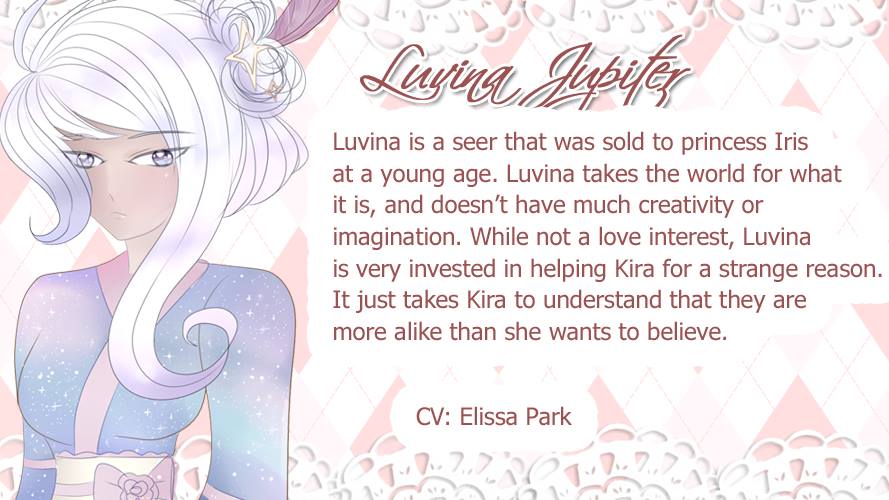 Features:

Play through twenty weeks in-game to raise relationship with one of three love interests
Encounter voiced routes following a story unique to their character.
Schedule your week using Kira's daily planner to choose how to spend your time
Warning:

While this story is a branching route, Creed and Iris's romantic routes are to be considered strictly Non-Canon.
Credits:
Voice Cast:

Robin Akiba: DJ Horn
Creed Akiba: Daniel Nanetti-Palacios
Iris Aria: Cheyenne Victory

Luvina Jupiter: Elissa Park

Rana Aria: Victoria Wong

Arash Aria: Andrew Mimms
Graphical:
Public Domain Images
WikiMedia
NationalInterest.org
Music and Sound:
DL Sounds
Pascal Tatipata
Soundimage.org
BenSound
Purple-Planet.com
Artwork:
Cheyenne Victory
Special Thanks:
The Voice Actors
Whiona
Amelia Flare
Shireen + Alex Victory
Emily S.
Luciiespirit
Marie H.
My Creative Writing class for helping me edit
About:

Alpha 1.0
Paper Roses was my first attempt at a visual novel for NaNoRenO, and is currently lacking in content quite a bit but is still in progress never the less. It can be played from start to finish, but still needs updated CGs, sprites, GUI and editing before it's considered whole.
Known Issues:
- Sometimes you will go to work instead of what you're supposed to do
- Some voice acting is missing.
- Creed sometimes misses the place he's supposed to be in one on one time
- The king and queen are placeholder sprites and they don't allign properly. Their mouths don't move either. That scene is just a mess lol
- In scenes done nearer to the end, the lines aren't paced.
- Some of the GUI is renpy default because I ran out of time due to personal emergencies etc.
- Sleepovers are not available yet
- Two dates are available for Robin, one date for Creed. Iris will always reject your request
Install instructions
Changelog:
Version 1.1:
Minor Text Fixes
Audio error fixes
Graphical errors in Creed's 4th event
Fixed a major glitch that made it impossible to get Robin's Epilogue if you romanced him above the red rose level, and would send you to Iris's instead
Version 2.0:
A bonus epilogue was added in for Robin if you continue romancing after reaching the final rose colour
Epilogues of Creed and Iris Temporarily taken out
One date for Creed added in
Creed's date now acts as an explanation as to why he has coloured eyes.
Robin's Ending CG updated to a completely new piece
Creed's route now has the major CGs
Re-Added missing Dialogue for when no event occurs when having coffee.
Continuity error fix with how Kira x Robin met
Credits Updated
Minor Text Fixes
Some pacing added for the final scene
Minor bug fixes