Sugar Stars
A downloadable Story for Windows
IMPORTANT:
The game is on indefinite hiatus for the time being. If you are encountering crashes while cooking, make sure you're inputting ingredients. I will try to fix bugs in the near future but for now please be sure to check the comments if you're having issues and let me know if something else goes wrong ;; Sorry about that guys. As stated this game was made in about three days lol
Story:

As Reyna's hands grazed the waters of Konpeito bay, she replayed what she knew about herself before her memories come to an end. Who WAS she? Where was she? Why was she here? Now thanks to her new friends, Lawana and Mallow, Reyna can finally start life anew helping out at their Sugar Star Cafe. But is the world she's stumbled upon as wonderful as it seems?
Features:

Ship any of the main three with any of the five main Sugar Stars
Make cakes, manage the cafe and help run a successful business
Mine, Fish, Forage and solve puzzles to advance the plot
Follow a linear story about the Sugar Stars and their allies and try to help your friends that have found themselves in trouble
About:
Sugar Stars is a cafe / dessert themed life sim I started for YuriJam. Unfortunately, due to personal issues, I put what I had together between three days so it's super untested, rough and buggy! I hope I can fix it up soon ;-;
Please keep in mind that you're bound to encounter a glitch or some dry points but I promise I'll fix those up right away!
Characters: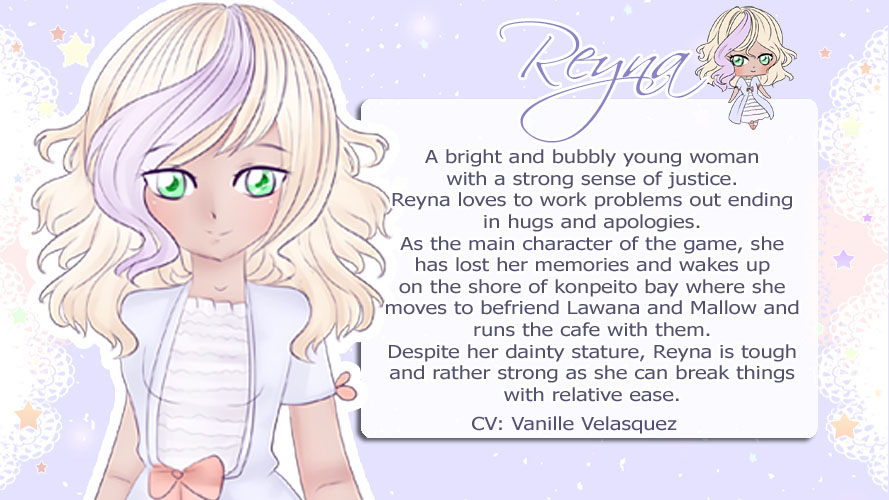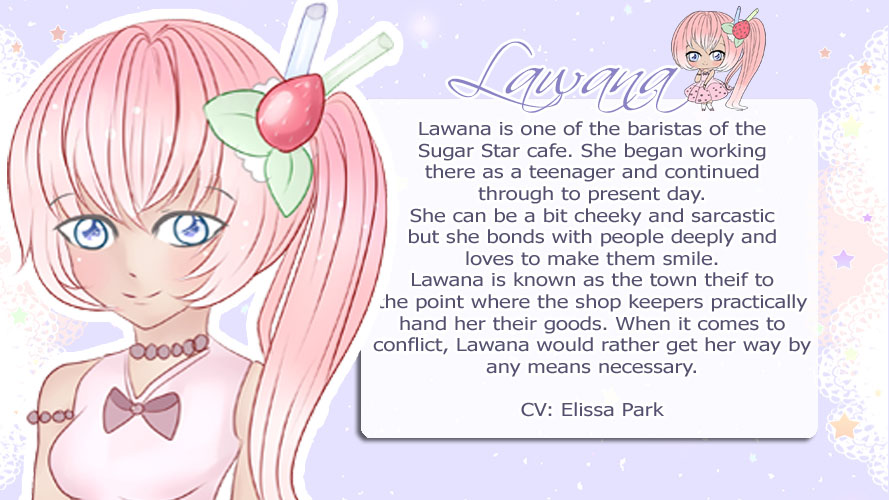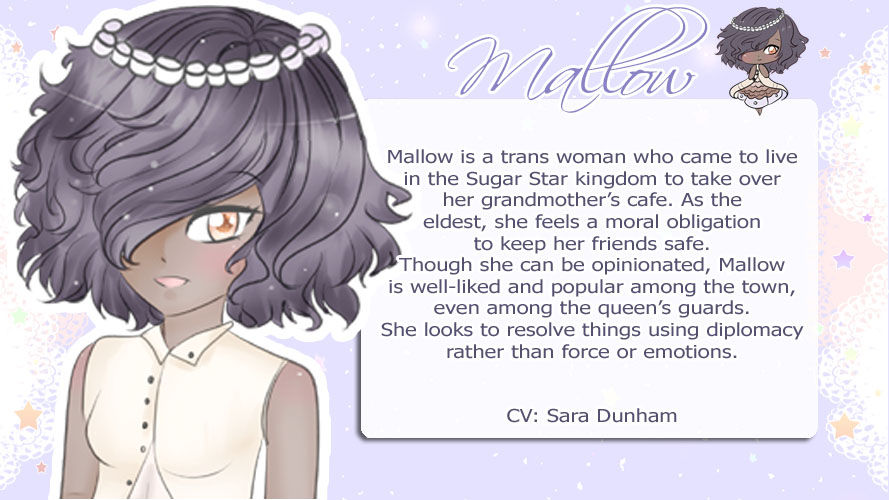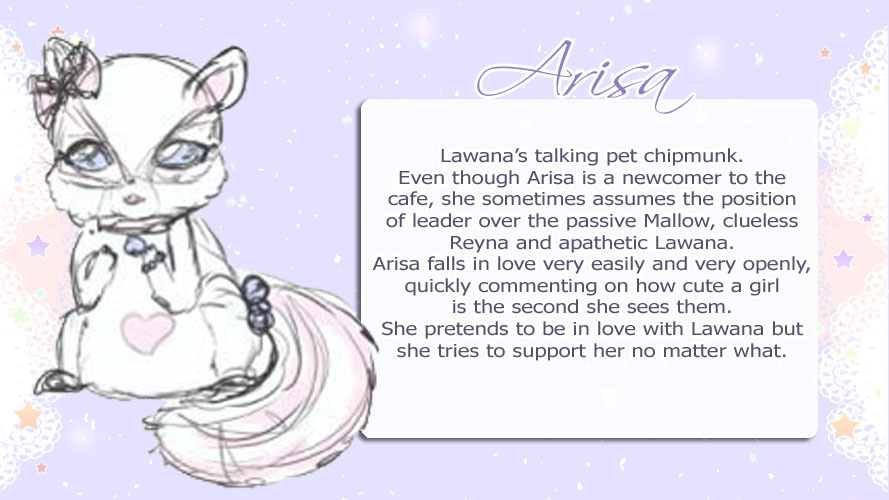 Voice Credits:
Reyna: Vanille Velasquez
Lawana: Elissa Park
Mallow: Sara Dunham
Credits:
Artwork: Cheyenne Victory
Menu + Cooking Coding: Cheyenne Victory
Writing: Cheyenne Victory
Tiles: Enterbrain, Sithjester, Cheyenne Victory + Others (Coming soon)
Music + Code:

Tom Vian – Gen
Kevin MacLeod (incompetech.com)
- Arcadia
- The curtain rises
- Teddy bear waltz
- Summer day
- Continue life
SoundImage
Big Ace - Transparency
Brewmeister - pic behind menu code
Near Fantastica - Anti-Lag
CMS original - Tigurus Fay, Mjshi
Moghunter - Animated title

Ultimate Jesus - Draw shadow

Robot79796 + eharper256 + CCOA - Day time system

Zer0- Advanced weather

Game_Guy- Item Storage

CCOA - UMS

| | |
| --- | --- |
| Published | Nov 01, 2017 |
| Status | On hold |
| Platforms | Windows |
| Release date | Oct 31, 2017 |
| Author | Rooftops Revolution |
| Genre | Simulation |
| Made with | RPG Maker |
| Tags | Anime, Cute, Dating Sim, Female Protagonist, LGBT, Life Simulation, pastel, RPG Maker, Voice Acting, Yuri |
| Average session | About an hour |
| Languages | English |
| Inputs | Keyboard |
| Accessibility | Subtitles, Interactive tutorial |
Install instructions
- Unzip the file
- Click Lawana to get started!
- Be warned of glitches-- save often.
Download
Download
Sugar Stars Demo V1.1.zip
196 MB